Composting is a great way to reduce your household waste and give something back to the earth, but let's be honest – it's not always the most pleasant activity. Most people don't like dealing with smelly piles of rotting food, and it can be difficult to find a place to store a compost bin out of the way. However, there is a simple tool,  that can make composting a lot less unpleasant.  I felt compelled to put it into action.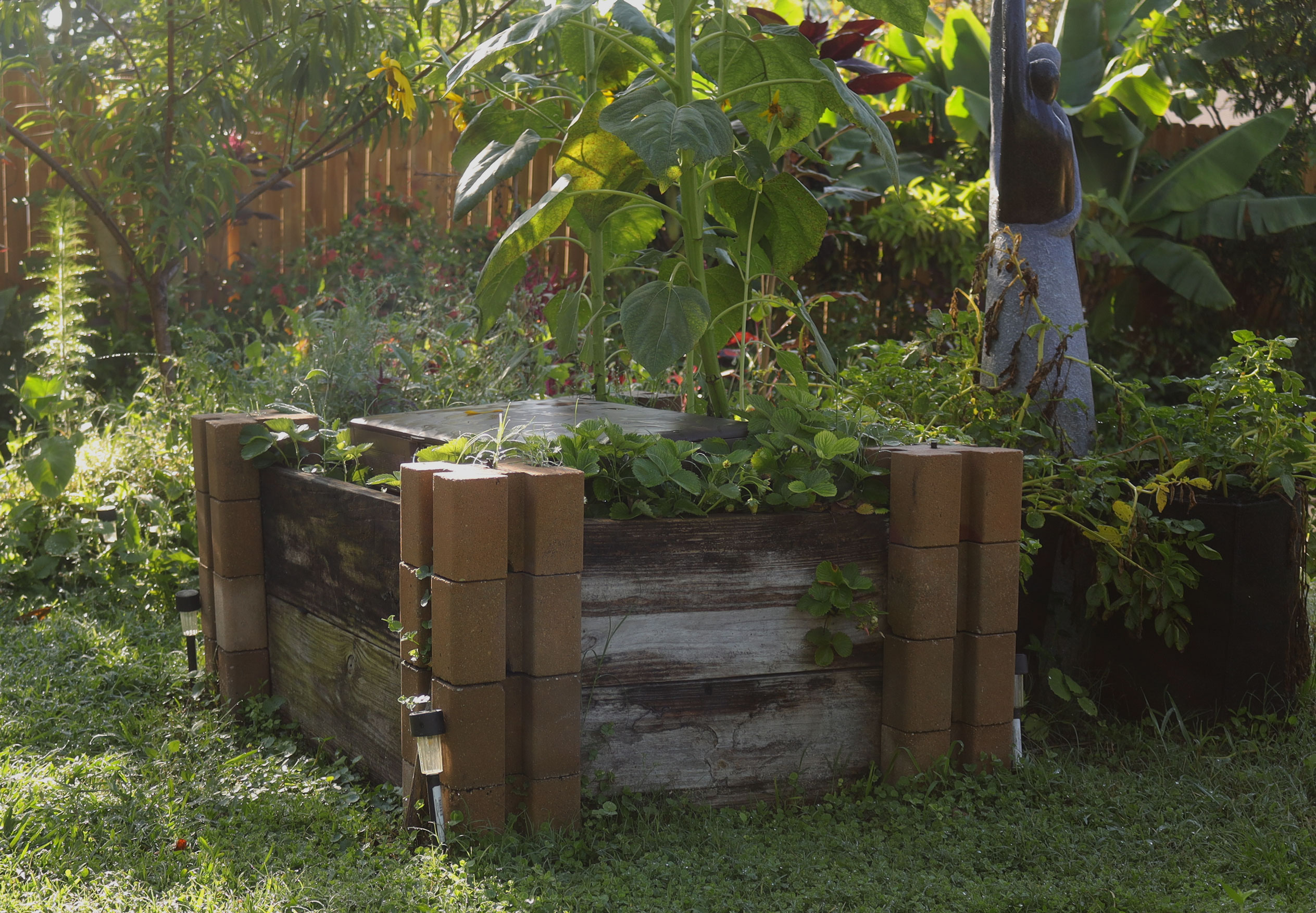 Sitting quietly at the back of my garden, my Subpod is easy to overlook. But this in-ground compost system is really one of the most valuable components of your garden.
The worms that live within the Subpod convert all of your food scraps, coconut peat, and other waste materials into rich compost, giving your plants all the nutrients they need to thrive. And as the compost continues to develop over time, it will help to enrich and improve the quality of your garden soil, making it even more fertile and productive than before.
So if you're serious about growing healthy, vibrant plants, then investing in a Subpod is essential. Whether you're just starting out or looking to take your garden plot to the next level, this little-known technology will help you reach new heights and achieve all of your green gardening goals.
What is a Subpod? A Subpod  is an in-ground compost system. The worms live inside the Subpod and turn all the materials you feed them (food scraps, coconut peat) into rich compost.  Over time, nutrients from the compost will feed your garden soil and help your plants thrive.
Aside from the ones stated above, one of my favorite aspects of the subplots is how easy it is to set up. You don't need any fancy equipment or tools, and the process is really simple. Just place your Subpod in the desired location, add some worms and waste materials, and you're good to go. The Subpod will do all the work for you, and you'll be able to enjoy rich, nutrient-dense compost in no time.
So if you're looking for a simple and sustainable way to give your garden an extra boost, why not invest in a Subpod today? Your plants will thank you for it!